Important Note!
Separate tickets are required to attend each event! We use Brown Paper Tickets for ticket processing.  You can print your tickets at home, have them delivered to your mobile phone or place them on "will-call" at no cost. 
Main Event - Saturday, June 17, 2017
Doors open at 10:00 am and close at 5:00 pm. Tickets are FREE if you register in advance.  $3.00 at the door (please pay in cash).  Attendees will be given a FREE pair of eclipse glasses while supplies last.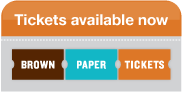 Evening Panel - Friday, June 16, 2017
(SOLD OUT!)
Doors open at 6:00 pm and close at 9:30 pm.  Panel program starts at 7:30 pm.  Tickets are FREE but only 700 tickets will be issued due to space limitations.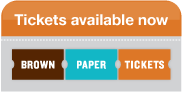 Donate to our cause!
We are making our tickets FREE if you register in advance because we want everyone to attend. But if you can spare a few dollars, we would appreciate a donation to help us fund our expo and purchase eclipse glasses for schools!  See the "Donate to our cause" section on this page.  We accept Paypal and credit cards.